Free sample customize brands lady anion sanitary napkin price distributor from shenzhen

Product description
Day Use Female disposable sanitary napkin,girl organic sanitary pads
Specification of the pad
Brand Name:

Available for GloryGirl/OUI OUI/private label

MOQ:

10000-30,000 bags

Length:

245mm-260ml

Weight:

Material:

Super soft non woven,100-150ml of absorption

Wings

Yes

Color of pad

White, or other customized color

Inner packing:

PE or non woven or complex

Backsheet

Breathable

Chips

Anion/bamboo charcoal/ Herb extract

Package

Zip lock bag, Deluxe aluminum foil bag, Paper box

Packing

10 pads X 48 bags per carton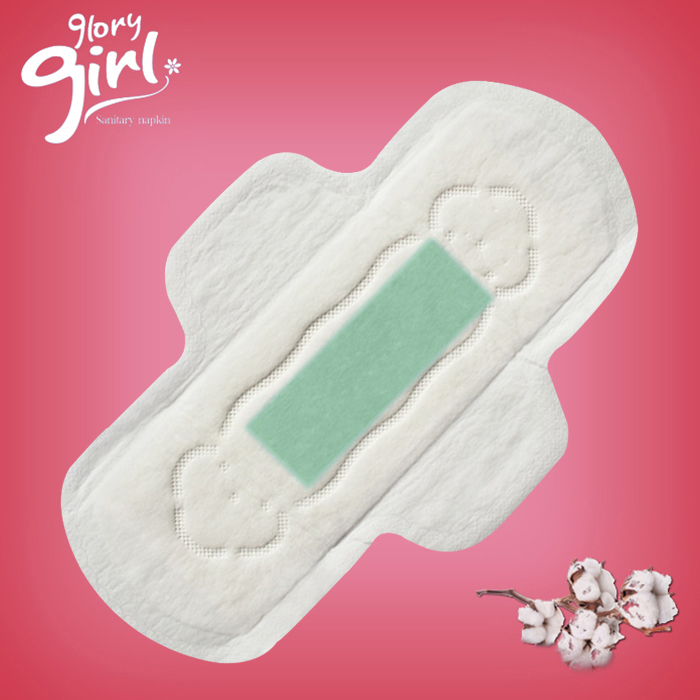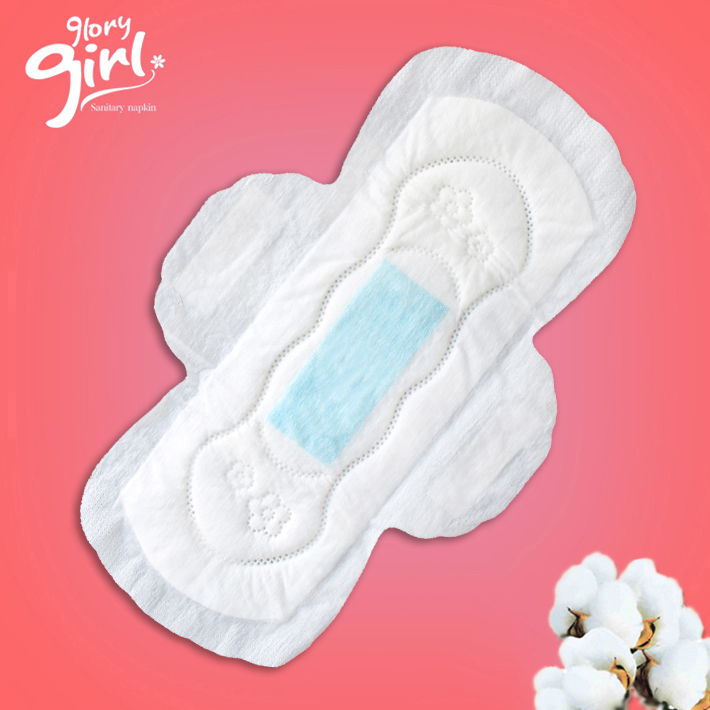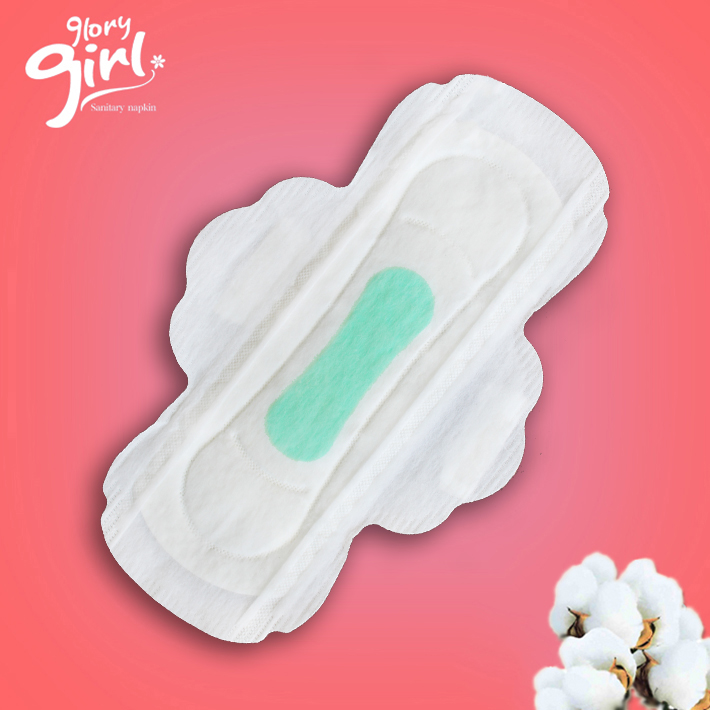 Our company also provide organic sanitary pads!
Advantage of our organic sanitary pads (sanitary napkin),
(1). Organic girl Sanitary pads with Perforated Cotton surface
New born baby skin-liked surface material provides you most softness and incredible comfortable feeling in your period. The perforated surface helps absorption quicker and cleaner for ever.
2. Sanitary pads Anion chip with far infra red and herb extracts
The high density of anion(>6300pics/cm3) emitting free oxygen that destroys pathogens to prevent gynecological infections, balance the PH value, regulate the period circulation and improve body immunity.
3.Organic girl Sanitary pad with Airlaid protective layer
Strong penetration and high absorption prevent leakage in all ways.Meanwhile it also prevents the pad twisted even after active movement.
4. Sanitary napkin Super absorbent layer
Could quickly absorb the heavy flow in ONE second and keep the top sheet dry and clean immediately, which also prevent leakage completely even doing sports.
5. Organic gril Sanitray pads with airlaid protective layer
Double protection away from leakage. No matter how heavy flow the girl has.
6.Sanitary napkin with Breathable backing sheet
The waterproof breathable backing sheet works together with the perforated cotton surface, enhanced expelling the dampness and odor, which can keep girls fresh and comfortable in a whole day even in hot summer.
7. Organic girl Sanitary pads with Strong adhesive
Strong adhesive in food grade with flex wings on the back sheet makes the pad firmly stay in the place.
8. Sanitary napkin with Release paper
Strong protection of breathable adhesive on the back sheet. It helps the pad breath better.
Individually Wrapped
Each female disposable hygiene products is individually wrapped for purpose of hygiene and storage. Moreover colorful printed high quality wrappers are widely adopted which brings a new visual enjoyment.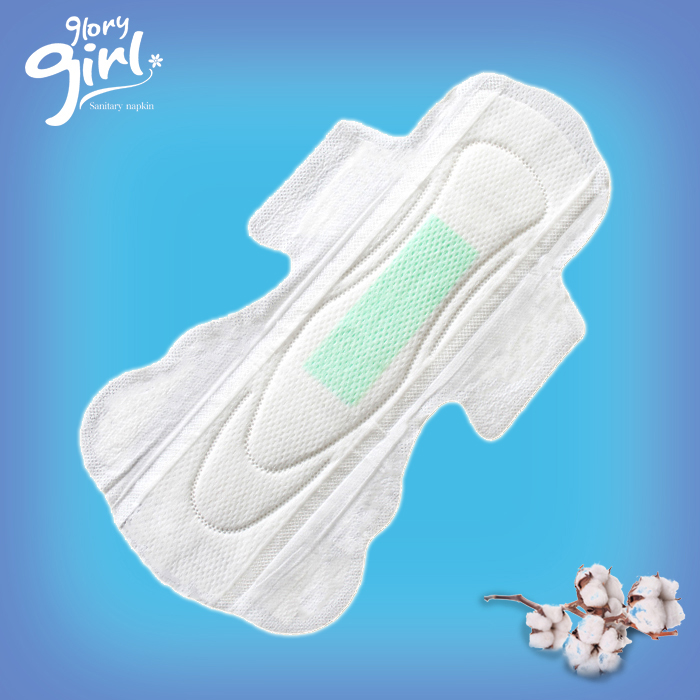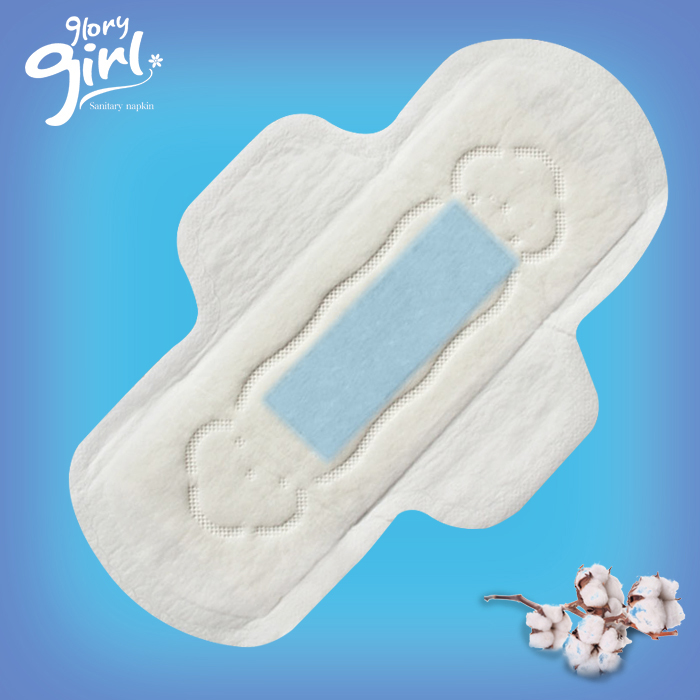 Packaging &Shipping
We have different options of packaging for sanitary napkin,panty liner. Waterproof Sanitary pads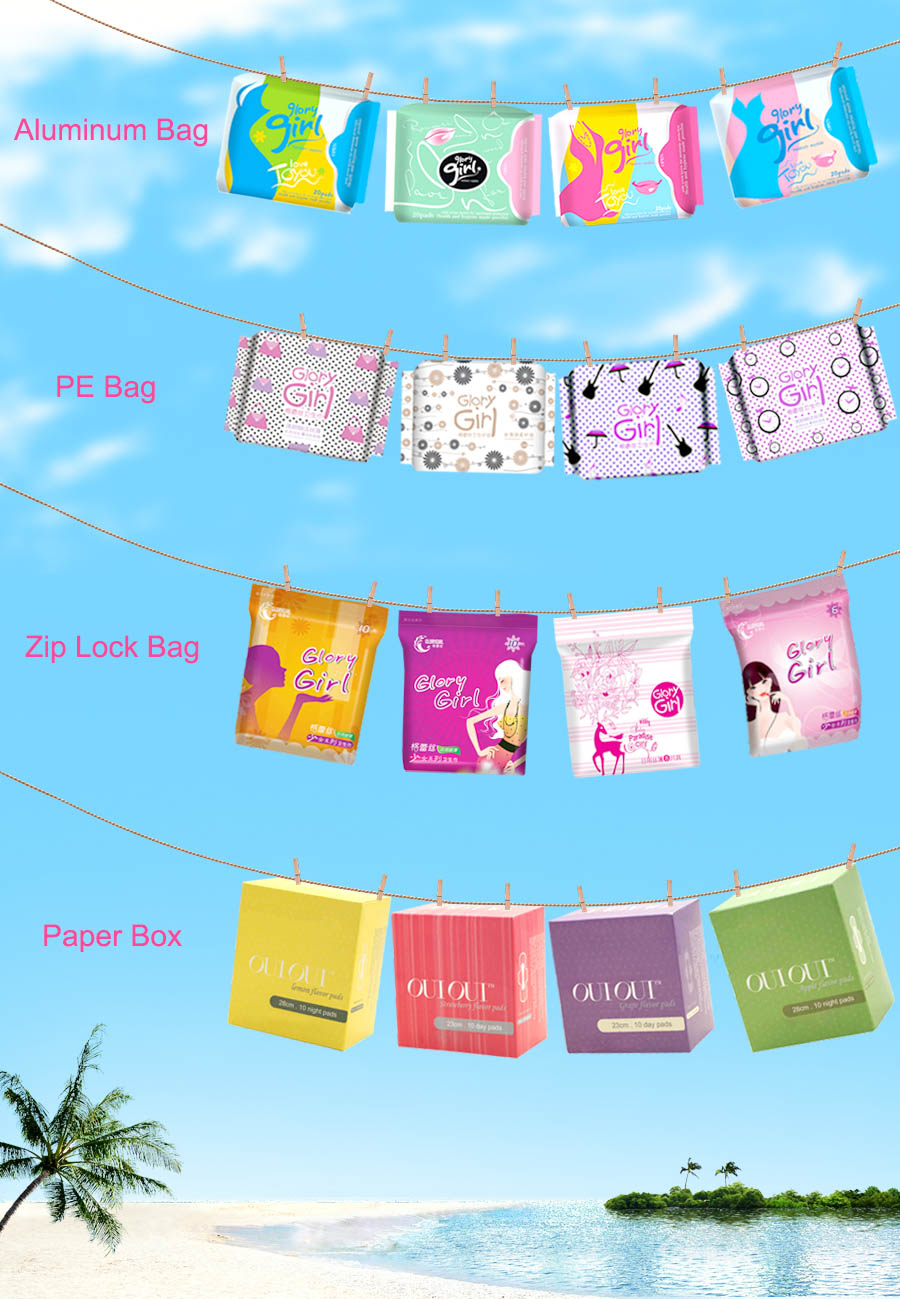 (4) Shipping: by sea or by train
Our Services
Our Services
We can supply sanitary napkins/panty liners/tampons/sweat pads either under customer`s brand or our own brand.
We have two brands GLORYGIRL & OUIOUI which are looking for global retail agents and distributors.
OEM(Original Equipment Manufacture) and ODM(Original Design Manufacture) orders are welcomed here! Cooperate with us , you will derserve:
(1)free samples
(2) fast delivery
(3) guarantee of products quality
(4)good suggestion for marketing
(5)new and innovated products for expanding the market
(6)extra value such as design for packages
(7)good after sale service
(8)good products help you to get reputation from the market
This could help women test their body immediately and conveniently.
Why Choose Us?
(1)What we do?
We are specialized in manufacturing high level, fashionable, safe and healthy feminine hygiene products for women. Our products include sanitary napkins, panty liners, sweat pads and tampons in all size, type and grades. They are carried out with the standards of FDA, GOTS, CE, I S O 9 0 0 1, SGS ,ITS ,MSDS etc.
(2)Our factory
Our factory is garden-like modern plant which covers around 60,000 square meters, equipped by auto high speed and advanced production lines, all the devices equipped in high level ensure every pad we produce completely safe, hygienic and high quality. Quality control runs strictly throughout all the links from raw material to finished products
(3)Our capacity
Our production capacity is about 110 million sanitary pads per month, and 60 million panty liners per month. The products cover around 120 global retail brands. More vividly speaking, if made 170 million pads (one month output) connected total length is about 40,000 kilo meters which is a circle of our earth.
(4)Liability
We regard reputation as our precious life. Liability is a guarantee for us to go farther on. From raw materials to production, after production, delivery, after sales service, all products carried out under strict standards and regulations throughout all links. We guarantee every packet of pads in fine quality. We are committed to be a 100% liable enterprise.
Our Services and Products
(1). Sanitary napkin: 180~410mm long cotton / dry weave / ultra thin / regular / maxi / winged / wingless / functional chips / scented
(2). Panty liner: 140~180mm long cotton / dry weave /T-shape / black liners / scanty ultra thin / fluff pulp / scented
(3). Tampon: Applicator / digital, available in mini / regular / super size
(4). Sweat pads, sweat liners, shoe liners
(5) Free samples of Water proof Sanitary pads ,panty liner available
Company Information
Company Briefs

(1) Variety of Products
We provide not only different sizes sanitary napkins, panty liners, tampon, sweat pads, shoe pads, ect. but also various shape of pads for your options. ODM and OEM are warmly welcomed here, u can just tell us what u want and we will provide various choices to make u satisfied.
(2) Rich Experiences
We have been doing feminine hygiene products for 28 years in China. And we are very mature not only on equipments but also on our professional service. We can meet any of your requests efficiently and promptly. ODM&OEM warmly welcomed!!
(3) A Professional Team of Designer
We don't only have a great team of sales, merchandisers, shipping specialists, sale service, but also a professional team of designer. We can provide you different style design, with packaging, logo and could also help you to make the marketing strategy. Give us an idea, then we will give you thousands of choices instead.
(4) Perfect service before and after sale
We provide a very professional service during the whole process we doing business. We do not only have a professional group of sales, merchandisers, shipping specialists, QC and sales services who can offer a whole professional service, but also have a team for design. The sales team will contact with u and satisfy our honor customer's needs directly. Then the merchandiser team will take the responsibility of following the orders. And the shipping specialists will handle the whole process of delivery. Of course the sales` service is in charge of the matters after sale. Our division of labor is very clear, and everyone is devote to give the best service to every of our honor customers. What you need to do is, place the order and provide your request, then we will finish all those other work for you.
Certifications
Our Certifications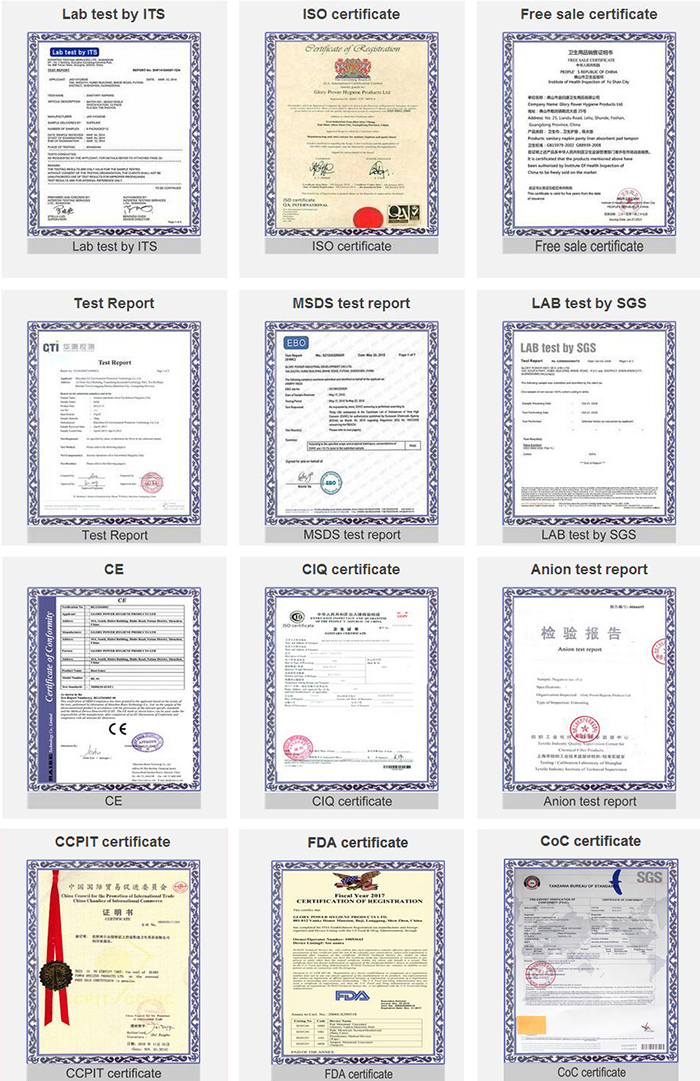 5.FAQ
(1) Do you have more products available other than sanitary napkin, Water proof Sanitary pads and panty liner?
Yes,we do.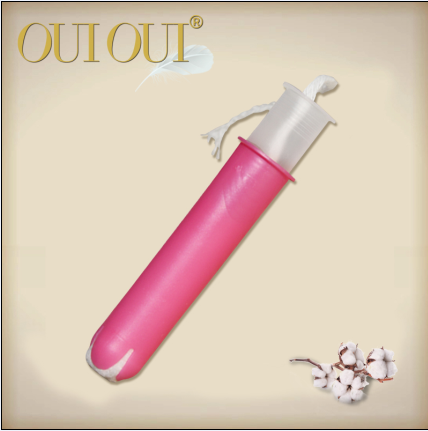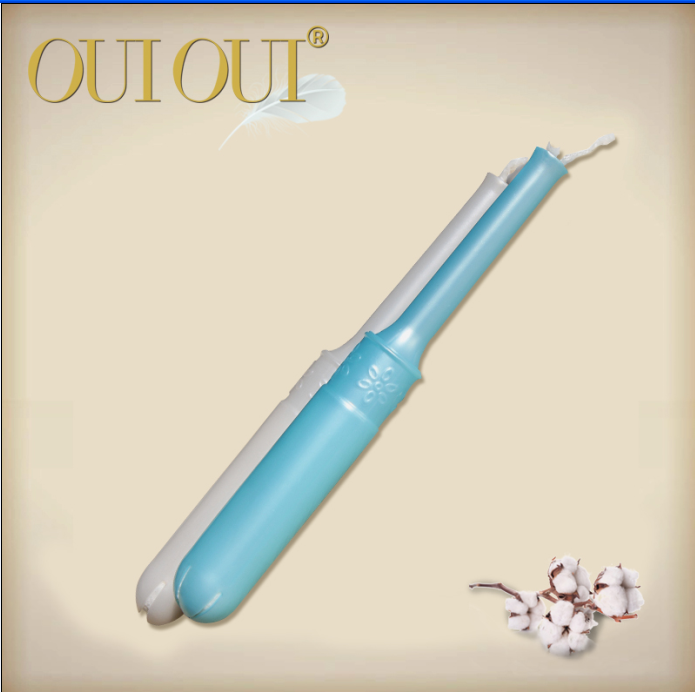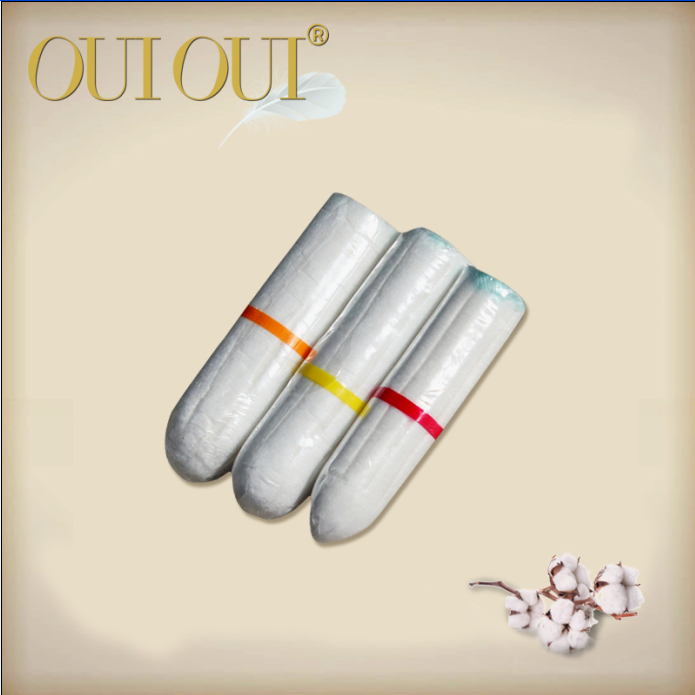 Applicator tampon Applicator tampon digital tampon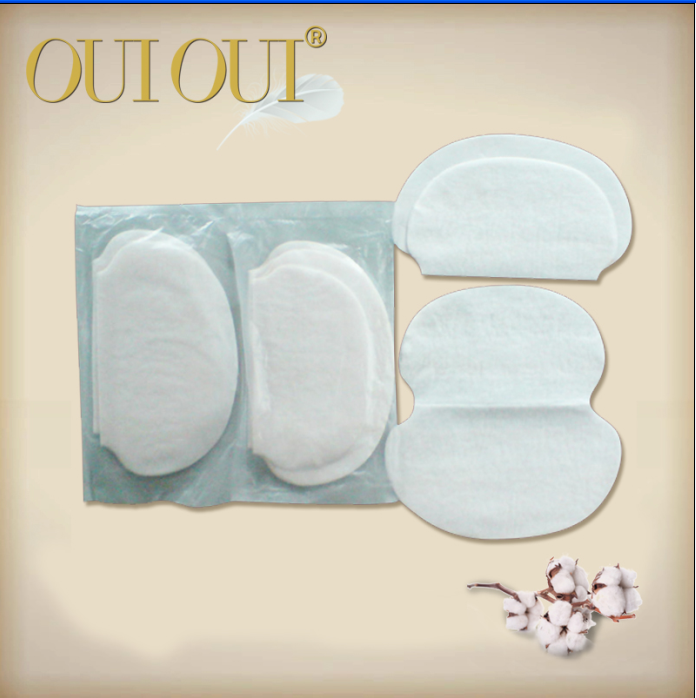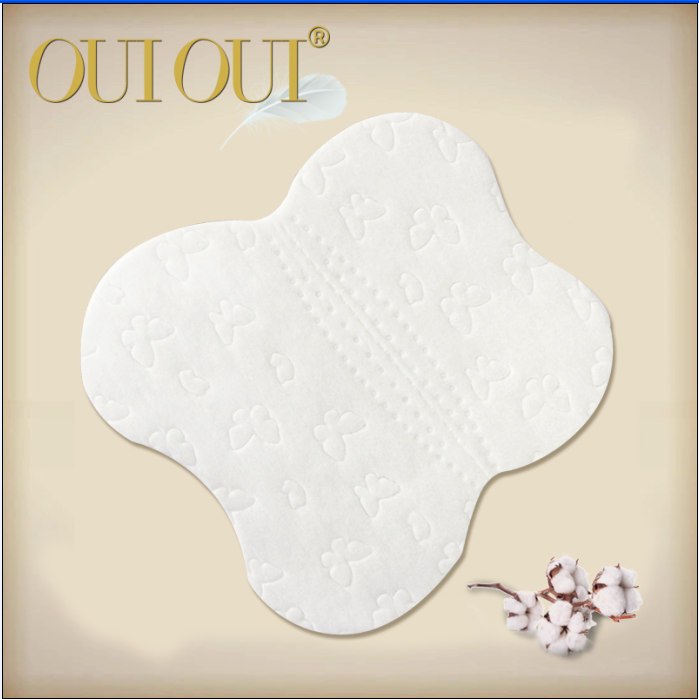 Underarm sweat pads armpit sweat pads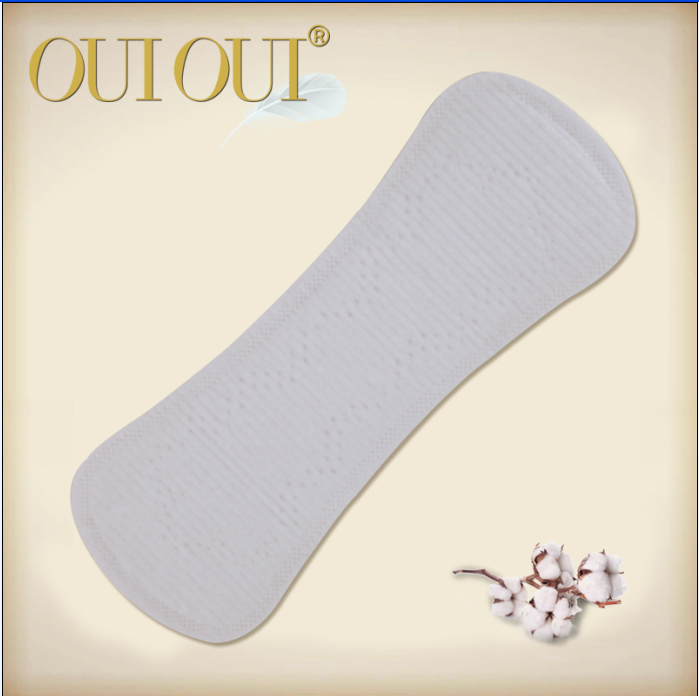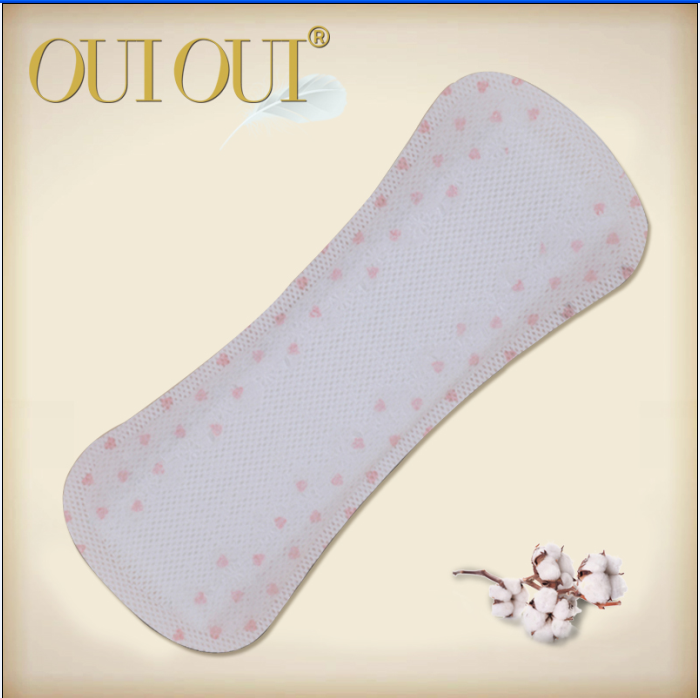 Panty Liner
(2) Do you take small order?
Yes,we do.We are having ready stock of waterproof sanitary pads,sanitary napkin and panty liner,tampon
available now.
(3) Visit of factory?
Yes,we warmly welcome a visit of our factory anytime.